Friends of Pope Farm Conservancy
… preserving the land and its stories
The Friends of Pope Farm Conservancy (FOPFC) is a 501(c)3 non-profit organization that was formed in the spring of 2013. The purpose of the FOPFC is to enhance the educational opportunities at Pope Farm Conservancy (PFC), preserve the balance of its wildlife habitat and historical features, and protect its scenic landscapes and tranquility for the enjoyment of the public. Pope Farm Conservancy is owned and operated by the Town of Middleton. The friends will offer you many opportunities to enhance and enjoy this breathtaking conservancy. We welcome you to join us and be a part of our natural community.
When you join the Friends of Pope Farm Conservancy, you will receive monthly news updates and be invited to events, education tours, volunteer projects, and much more! Learn More about our membership levels and benefits.
By making a tax deductible donation to the FOPFC, you are helping us protect the natural landscapes and grass trails, wildlife and their habitat, and the general public's tranquil enjoyment of the Pope Farm Conservancy. You can donate online, or print out the FOPFC Donation Form (PDF) and send it along with a check (payable to Friends of Pope Farm Conservancy) to FOPFC, 10333 Blackhawk Road, Middleton, WI 53562.
You can make a difference by volunteering at Pope Farm Conservancy! We have a lot to accomplish in 2017, and we would love to have you join us! You may volunteer for any amount of time, as your schedule allows. Learn More about our current volunteer opportunities.
There are lots of things to see and do when you visit Pope Farm Conservancy. Learn about the geological and human history of the area, walk 7 miles of trails, or enjoy a picnic with a panoramic view of Lake Mendota, the Capitol, and Black Earth Creek Valley. Plan your visit today!
Winter Activities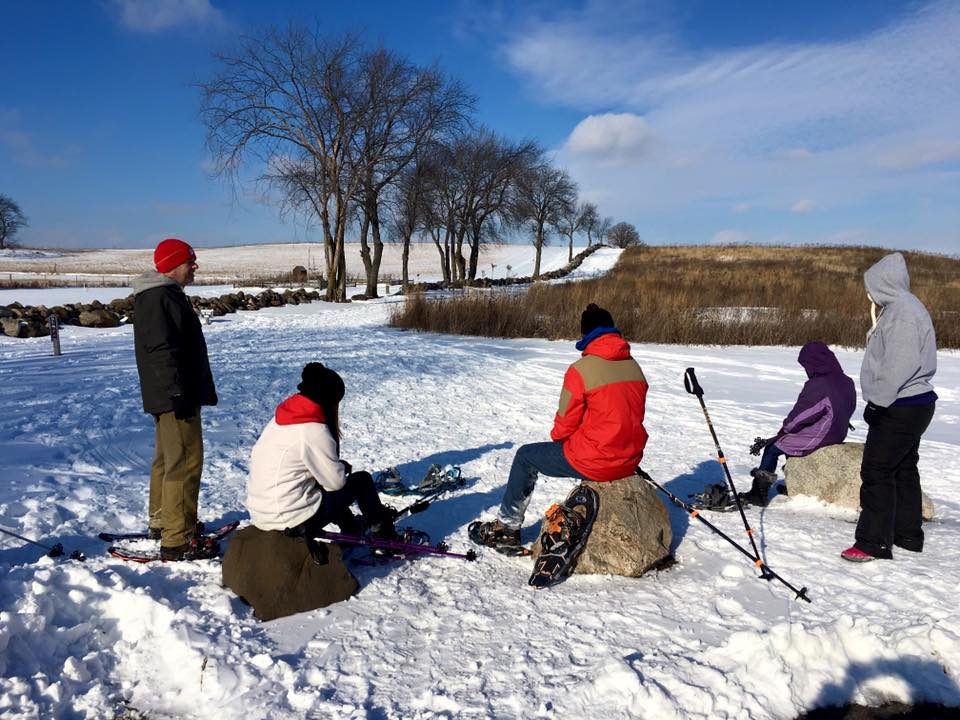 Just a reminder… The Conservancy is OPEN daily from sunrise to sunset during the winter months. Visitors are welcome to come and enjoy winter activities, such as snow shoeing, cross country skiing, hiking, and sledding. If there is enough snow on the ground, the trails will be groomed for CC-skiing. Please walk off to the side of the groomed trials so they remain intact for the cross-country skiers. Thank you for your cooperation!