Annual Tour 2017
Tuesday, August 22th (6:30-8:00pm)
Host: Mel Pope, FOPFC Chair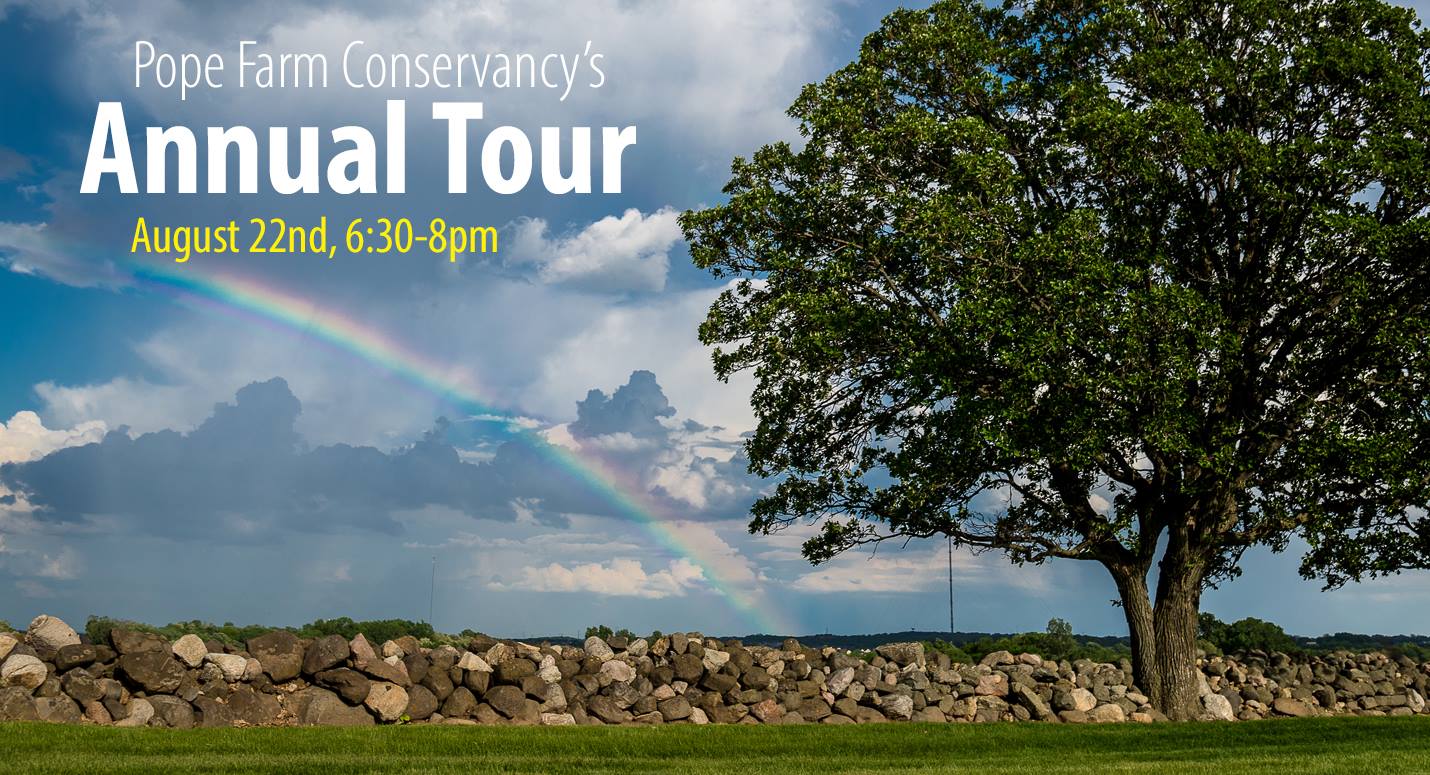 This tour of Pope Farm Conservancy, led by FOPFC Chair Mel Pope, has it all! Join Mel on a fascinating exploration of the many features of the conservancy, including Geology, Erosion, and 20 different vegetative plots. Mel will share with you the stories of people who came here, from Native Americans to German Immigration to the Civilian Conservation Corp. Along the way, you'll see a breathtaking 360-degree panoramic view of Lake Mendota, the Capitol, Black Earth Creek valley and the terminal moraine. You might even a few sunflowers. This is a tour that you definitely won't want to miss!
All FOPFC tours are free and open to the public. No registration is necessary.
These tours are a great learning opportunity for the whole family! (Sorry, dogs are not allowed in the conservancy.)
Address: 7440 Old Sauk Rd, Verona, WI 53593. We will meet in the lower parking lot.
Contact: info@popefarmconservancy.org