Geology Tour 2017
Thursday, July 20th (6:00-7:30pm)
***********
UPDATE: The Geology Tour on May 10th was rained out, so it has been rescheduled for Thursday, July 20th from 6:00 – 7:30 pm. Thanks to Eric and the events team for making this happen! Let's hope for better weather in July.
************
Host: Eric Carson, Geologist and Assistant Professor, Wisconsin Geological and Natural History Survey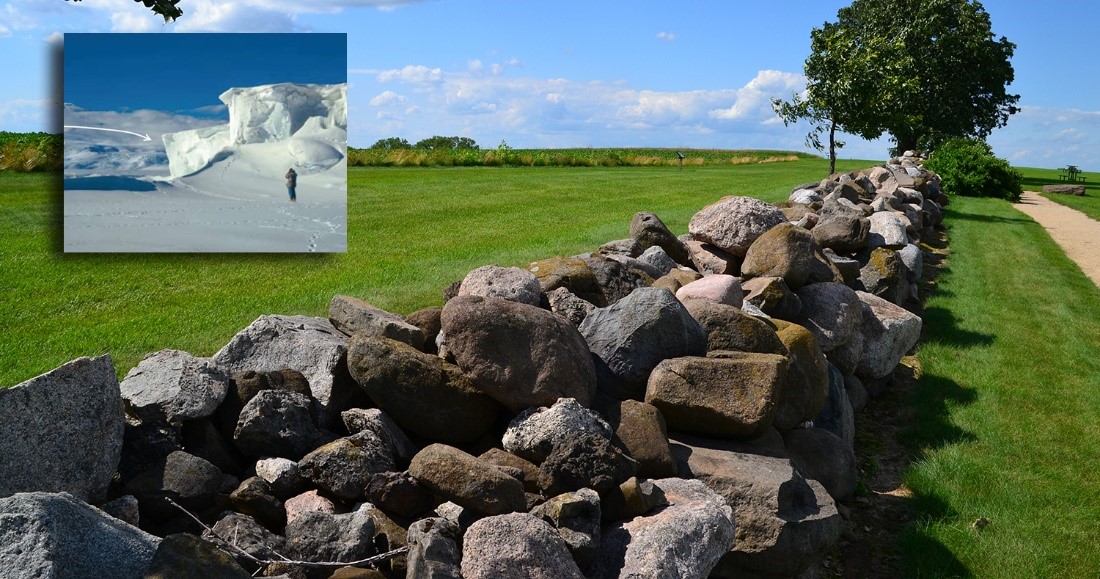 Pope Farm Conservancy has many geological features. Learn how the glacier made this Conservancy the way it is. View the terminal moraine, walk three recessional moraines and stand where three different water-sheds come together (overlooking the city of Madison). And find out where the rocks came that were used to build the iconic stone fence!  This tour will be a fascinating look back in time.
All FOPFC tours are free and open to the public. No registration is necessary.
These tours are a great learning opportunity for the whole family! (Sorry, dogs are not allowed in the conservancy.)
Address: 7440 Old Sauk Rd, Verona, WI 53593. We will meet in the lower parking lot.
Contact: info@popefarmconservancy.org